In my earliest blog posts, I talked about how to get started meditating.  I am going to review those items here today.
Meditation is the key to bringing about change in yourself that is beneficial, long-lasting, and ultimately permanent.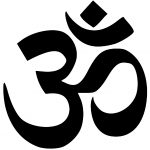 After having such extraordinary spiritual experiences meditating in China, my sister asked me how she could get started in her meditation/prayer time.
I told her it is really quite simple.  It is so simple in fact that it will be hard to believe.
I told her this: (put up pictures with these)
Find a space in your home where no one can disturb you.
Get a very comfortable chair to sit on (with a pad if needed)
Make sure you have as much as silence as possible!
You can place your hands in a hand position called a mudra, but this isn't necessary
Focus at the third eye – point between the eyebrows and try to create as much tension there as possible
If the mind wanders off in the one direction, bring it back to the breath and tension towards the third eye
Voila! You are meditating!
By focusing on the breath and the third eye, the nature of stillness will be revealed to you allowing greater gains in the meditative time of silence. As this is the time when Divine speaks to us.
Meditating to the sound of a gong, wind chimes, or the ocean waves can be soothing, but will prevent you from going deeper.
Silence is your true teacher.  In the silence, the ego mind will try to take over through mental intimidation, but if you can willfully focus on the stillness of the body, then all thoughts will eventually cease.  It may take 20 minutes of sitting time to get the mind to quiet down, but once it comes it will be hard to let it go of.
Now, here is the trick…
This is where you can use the Law of Ascension.
Once you have gained even this small portion of inner peace and meditative stillness, attempt to keep it with you the whole day.
Do this by focusing all of your attention towards the third eye.  Just try to create as much tension as possible. The more that you can open this energetic area of the body, the more you will gain in permanent ascension.
Before you know it, you will be able to manifest it all the time.
If you can manifest third eye tension at any time, then you are well on your way to becoming a truly enlightened Minervan!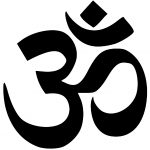 If you are a beginner meditator, there is hope for you!  As you advance along the spiritual path, keep whatever state you have gained in meditation throughout the day.  This is the Law of Ascension.
In the next post, I will focus on the consciousness of Jesus Christ.
I hope you will enjoy it.
Dr. Derek
SaveSave
https://www.ascendedbooks.com/wp-content/uploads/2017/10/Logomakr_6tBtid.png
0
0
Dr. Derek
https://www.ascendedbooks.com/wp-content/uploads/2017/10/Logomakr_6tBtid.png
Dr. Derek
2016-09-10 08:00:35
2017-10-17 20:08:29
Meditation Review