A Sin-Free World.
A Karma-Free World.
A True Utopia…
Call me idealistic, but I think it's possible!  AND… with the ability to measure where your consciousness lies through muscle testing, you will go deeper in your own spiritual practice, gaining true ascension in your journey.
Everyone sins.  No one is truly perfect.  Everyone, at one point or another, will go against themselves in some way causing a negative result.
There have been some masters and avatars over the millennia that others have claimed to be perfect who caused great and positive change in the world.
These individuals were a pure benefit to the Earth.  This includes Bhagavan the Krishna, Jesus the Christ, The Buddha, and Mahavatar Babaji.  There have been others, but these few have been written about most extensively.
In the context of yoga:
sin = bad karma
virtue = good karma
Sins are generally spoken about in Christianity, Islam, and Judaism.  Buddhism and Hinduism use "karma" as their word to generally describe the past and present transgressions against themselves as the Higher Self or God.
In this blog post, I will talk about primarily about how karma or sin affects our lives directly. But I will also give you the keys to your own eternal salvation, breaking the chains permanently, and preventing future and seemingly random negative consequences from occurring.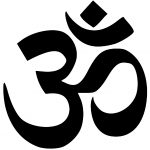 Everyone has bad karma no matter how big or small and we all have to do work to spiritually cleanse ourselves of the our past and present wrong-doings.
However, many people on the earth have accumulated a great deal of positive karma, leading to positive predisposition and reinforcement, propelling them to do the good work – the work of the Divine.
This may be you. You feel like you carry the weight of the world on your shoulders. Always trying to save others from themselves, but always forgetting about yourself.
Well… I am here to tell you, that you have both good and bad karma in you. You have noticed this, haven't you?
The good karma was gained through your good works, meditation and prayer on the Divine, right living, and a good positive mental attitude in BOTH this life and every other one you have ever lived.
This contributes to your ability to live the life you are currently living and to produce a more fruitful life in the future.
Your negative karma was from lying, cheating, stealing, abusing your body, saying unkind words, and most importantly, the thoughts you think!
Every repetitious action, no matter how good or bad, big or small, will accelerate the attractive process, leading towards a physical consequence in your world – whether good or bad.
Do you ever notice… that no matter how hard you work at something; someone else beats you to the punch or you end up falling short?
Or maybe some things come very easily to you.  Maybe you are extremely lucky, always have the right words to say, or can attract whatever money you need, when you need it.
We all have these predispositions, whether positive or negative, and they can either benefit or harm us. Some will propel you forward into great situations allowing you to succeed easily or some will provide challenge until breakdown.
The bottom line is… karma affects us all.
Past and present sin affects us all.
But what if you could live in a sin-free, karma-free world?  What would that look like?
Would it be a true utopian society, one where there is no danger, no violence, perfect kindness and understanding with unspoiled abundance for all?
Or would it be a place where people, no longer bound by their astrological tendencies, pursue a course of action, lifestyle, or career that truly serves them and the society around them?
I think the latter is more accurate.  The only true utopia is within. The real Kingdom of Heaven is cultivated within you by standing the test of time through trial and tribulation. Through this, karmic burn occurs.
As society progresses during this century and the next millennium, the spiritual consciousness of the entire world will increase monumentally.
You will begin to understand your true role in the world. This is to manifested individually the Divine nature; to experience Itself just for the sake of the experience.
The karma and sins we have collected need to be worked off, but only because we as the Divine (all of creation) want to get back to perfection.
This perfection is ultimately the burning of all our past garbage, baggage, and misdeeds.
Well, how do we do this?
I have provided a list of things, mentioned before in previous blog posts, but decided to collect it here for you in one easy place.
WORK
Donate more of your time serving your family
Donate more of your time serving your work and community
Donate more of your time serving the less fortunate
Donate more of your money towards serving your family, church, local community, and/or world community
SILENCE
Set a time every morning and every evening where you just sit, pray, and meditate
Find time in the middle of the day to just sit in silence
Practice listening to your thoughts and replace negative thought patterns with positive ones
Perform a pranayama breath-control technique like the Kriya
RELEASE
Asking the Divine to help you perform Its will
Have the courage to do think, say, act, and do the work you know is right
Good Works
In the Book of James of the Christian scripture, service is spoken as the greatest "work" that can be done in the name of the Divine.  In this case, the first four points are about "donating" your time or money towards a cause that is best suited for your situation.
If you don't have a lot of money, then start donating your time first towards your family.  Then begin to branch out to those who are not within your immediate circle of family and close friends.  This includes co-workers and local community.
The next step would be to branch out to the global community. This could be done through doing work at your favorite church or spiritual community.  As these groups usually have events and other opportunities where you can donate your time to build, make, or organize something to help a group farmers or artisans from other parts of the world.
Silence is Key
For the next four points, silence is key no matter where you live and or what you do.  Silence is the way you will connect to the divine in your everyday life.  God can speak to us through the music of a church band, but more often and more completely through the silence and prayer after such intense devotion and worship.  This is the true time of communion.
Silence can occur in all kinds of forms.  If you are like me and you work in an environment where music is always playing, then you will need some sort of silence to break you away from "reality".
In the morning and evening are best, because you can start and begin your day with true solitude.  Just you and the Creator.  During the day is more difficult, but it generally works better on a lunch break.
Also practice watching your thoughts. This is very crucial to burning karma because what you think, is what you become. In the silence, is where your greatest desires and greatest fears come to life. If you think negativity, then all you will attract is negative.  In this case, with negative thought processes, you will only attract more negative opportunities to create negative consequences. Positive, loving, joyful thoughts create the opposite.
Ultimately the fastest way to reach the highest peaks of self-realization is to practice a karma/sin-burning, breath-control, pranayama technique like the Kriya. I learned it through my guru's organization, Self-Realization Fellowship.  But there are many groups out there that practice the kriya where you could learn it.  In the silence after performance of the kriya, many wonderful things can occur, but only with your dedication, can it be done.
Just let it all go
At the end of all this hard work, you might feel like a lot will happen all at once, allowing you to sky-rocket to self-realization without any struggle.  Believe me when I say that it does not work this way!
The only way that you can truly burn your karma and reach your goal is through physical, mental, emotional, and spiritual release. You MUST be able to fully release your cares and worries to the Divine.  Without this surrender, the path is more arduous.  Will-power alone cannot help you.
So… in summary this is what you will need:
Hard work through will-power and determination
Silence through meditation, prayer, and yogic technique
Surrender to that which is higher than yourself
You don't necessarily need to believe in a "god" to burn karma and become self-realized, but you do have to realize that this world is not random and that there is a purposeful drive behind the creation of the world.
Whether you are Christian, Agnostic, Buddhist, Hindu, Pagan, Jewish, or Islamic doesn't matter.  It only matters where you are heart is.
Divine Blessings to you who embark on this path. I am here to help you guide, if you would like to comment, or you can send me an email at:
info[at]ascendedbooks[dot]com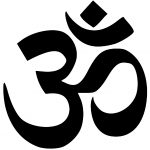 In the next blog post I will talk about Cosmic Consciousness.  Stay tuned because true self-realization lies here.
SaveSave
https://www.ascendedbooks.com/wp-content/uploads/2016/09/Sin-Free-World.jpg
1000
1500
Dr. Derek
https://www.ascendedbooks.com/wp-content/uploads/2017/10/Logomakr_6tBtid.png
Dr. Derek
2016-09-25 08:00:11
2017-12-18 06:30:33
A Sin-Free World